Nvidia RTX 3080 Ti and RTX 3070 Ti in Razer Pre-Order Prebuilt PCs
So recently Nvidia RTX 3080 Ti and 3070 Ti have been spotted in Razer pre-built gaming PCs. Hothardware reported that Twitter user @ harukaze5719 uploaded a screenshot of a Chinese retail website, namely Tmall.com.
RTX 3080 Ti 12 GB
RTX 3070 Ti 8 GBhttps: //t.co/mUMKG4E2hC pic.twitter.com/q9AjSr5yK1

– 포시 포시 (@ harukaze5719) May 23, 2021
At the moment, the link to the product page doesn't work, but we can see in the screenshot what Razer is bringing with its pre-built PCs that use these latest GPUs. Razer has prepared these systems with different specifications.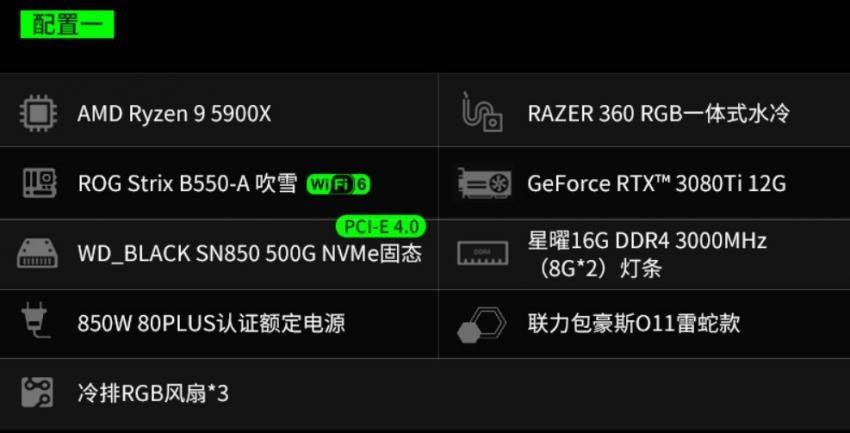 Its high-end gaming PC uses Ryzen 9 5900X on a ROG Strix B550-A motherboard with a RTX 3080 Ti graphics card which has 12 GB of GDDR6X memory. In addition, users will receive a 500GB WD Black NVME SSD and 16GB 3000MHz RAM kit. The system will be powered by a power supply of 850 watts and over 80 watts. The Ryzen 9 5900X will be cooled by the Razer 360 RGB AIO cooler which will also improve overclocking potential.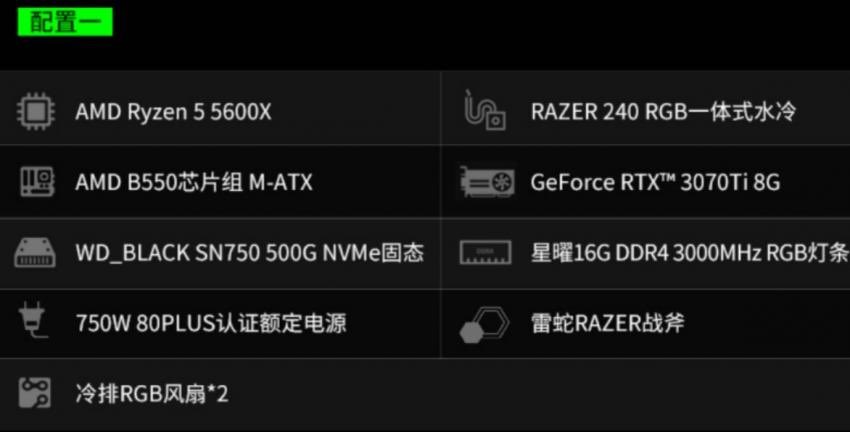 On the other hand, in the budget category, the next pre-built system uses the popular Ryzen 5 5600X game processor which is a fantastic 6 core / 12 thread chip and it will be cooled by a Razer 240 RGB AIO cooler. With this PC, users will have RTX 3070 Ti, 16 GB of RAM and an AMD B550-MATX motherboard.
Both of these graphics cards are expected to launch a week later, but Razer is currently taking pre-orders for these PCs. The availability and price of graphics cards are bad, but I expect Razer to price these PCs reasonably.


report this ad